DATA CENTERS
DIGITAL INFRASTRUCTURE SOLUTIONS
Keyser's Data Center Practice Group can help you find, build, or negotiate a deal to find a space solution that works for your security needs.
When your customers rely on you to house their valuable data, your cloud storage solutions, servers, and technology needs to be safe and secure. Data security starts with having a secure location to house your hardware and your team. 
Connect With a Keyser Advisor
Capital Markets & Investment Advisory Services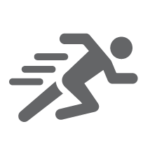 What We Do For Our Clients
We work harder that anyone in the business to drive solutions for clients with one team and hold ourselves accountable to highest standards.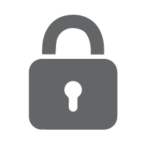 Why Clients Trust Keyser
We operate exclusively on behalf of the buyer; which eliminates conflicts of interest.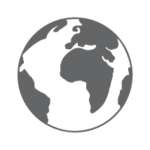 Where We Serve Our Clients
Globally, our specialists with investment banking and private equity experience have serviced clients across three continents
What We Do For Our Clients
We service Enterprise data center users, Institutional Investors and Private Equity Firms with a desire to strategically place capital within the Information Technology sector.
ENTERPRISE USERS
With real-time experience and knowledge gained from servicing clients for over 50 years, Keyser DIS is able to get through the red tape of negotiating colocation leases, sale-leaseback negotiations and divestiture of assets efficiently.
We know how Data Centers Operators operate their business and have experience negotiating winning solutions for clients at the retail, wholesale and hyperscale levels.
INSTITUTIONAL INVESTORS
Institutional clients maintain a high level of sophistication; we do not waste a client's time because we understand its often more valuable than capital.  We first listen, then learn and ask questions before we begin designing a solution(s) and then we do it again to ensure the client's specific needs are EXCEEDED, not just met.
PRIVATE EQUITY
For PE firms with capital raises of 25-250 million on up to 1 billion+, we are uniquely positioned to access off market single asset and portfolio offerings before they become public. Inversely, we understand how to position assets for maximum exposure.
Why Clients Trust Keyser
Clients have long expressed a desire to be serviced at the highest capacity without conflicts of interest.
FIDUCIARY RESPONSIBILITY
We operate with a fiduciary responsibility to the client and we do not engage in business which could be in conflict with a client's specific goals.
COMMUNICATION
We operate on the premise of clarity and succinctness. We are proactive and over communicate to our clients so there are no surprises.
PERFORMANCE
We back our work with a simple guarantee, if we do not service a client to our highest standards, we do not get compensated.
Where We Serve Our Clients
Clients need an "A Team" not just on one assignment but covering multiple markets globally.
REACH
We have conducted business on behalf of clients in the information technology space across three continents, including North America, Asia and Europe
DEPTH
The team maintains strategic partners throughout the globe to assist with specific requirements; all with one neck to choke mindset.
THINKING GLOBALLY, LOCAL SERVICE
Despite the scale of a company's footprint, we treat each engagement as though it was our sole business.
We never take for granted each deal means something to the bigger picture
AN eXPERT OUTLOOK
Emerging Markets in California, Arizona, and Nevada
MEET YOUR KEYSER
DATA CENTERS

REAL ESTATE SPECIALISTS