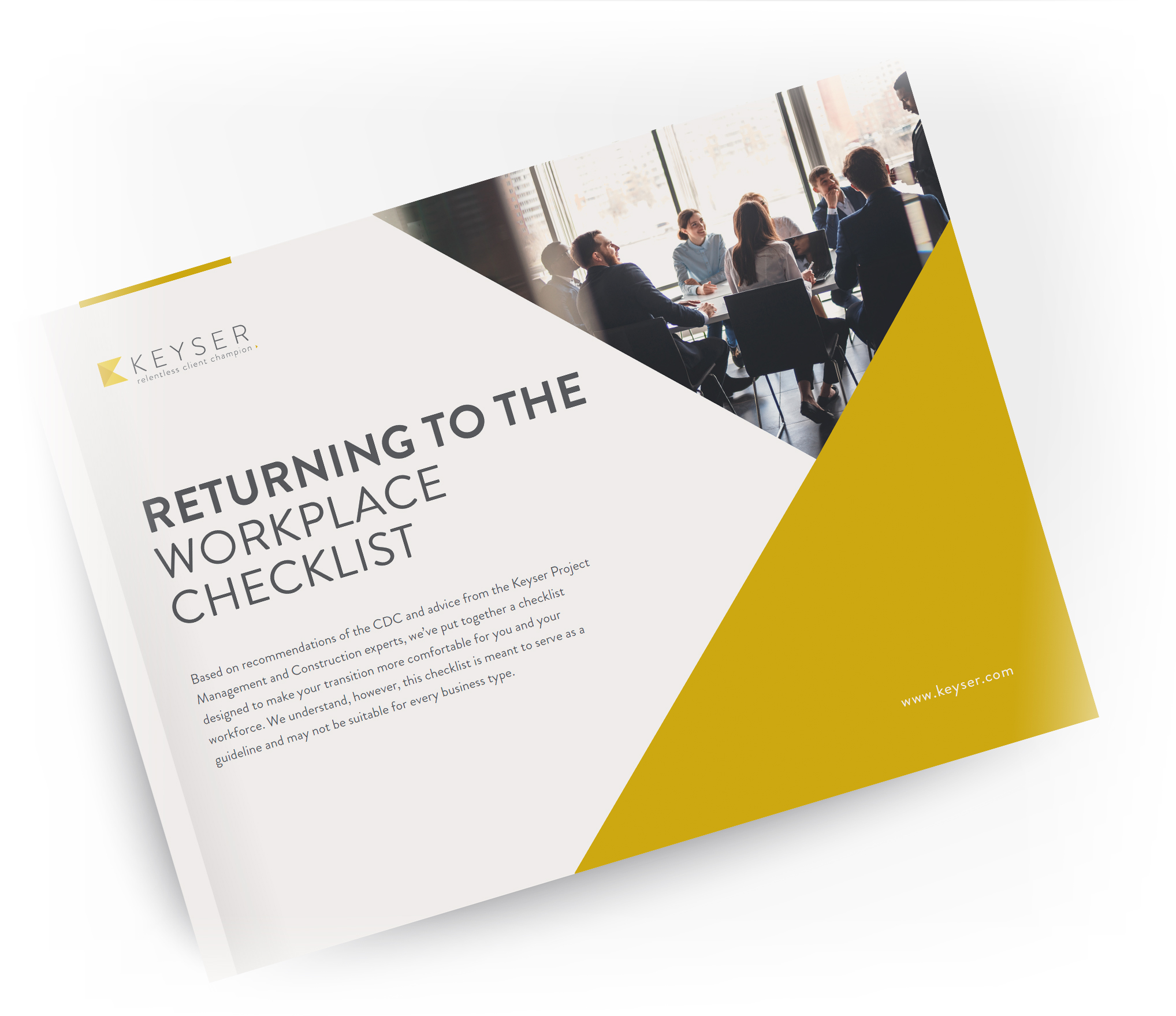 What's next?
No one can tell you what tomorrow will bring, but you can be proactive on keeping you, your team, and your clients safe by putting the proper measures in place for your return to the work environment.

How you handle the situation is up to you and should be based on your culture, your geographic region, the severity of the virus within your community, your leadership style, and the physical space that makes up your work environment. With so many variables, it will be a challenge for any business to navigate the return to the workplace, but when the health of so many depend on the choices you make today, it's important to do your due diligence on what the best and most viable options are for your return and commercial real estate.
GET THE GUIDE
FOR MOST BUSINESSES, ABANDONING THE IDEA OF AN OFFICE ENVIRONMENT IS JUST NOT FEASIBLE.

Over the past months, many businesses have allowed their employees to work remotely or telecommute. However, based on Keyser's Business Advisory Services research, entirely and permanently removing the office environment for employees could be detrimental because less than 20% of employees across all industries, job types, etc. have the right personality to be successful working from home. 
When you consider that not all of those individuals who are capable, actually have positions that allow them to work remotely, that percentage of successful employees goes down significantly. This brings us back to the idea that, for most businesses abandoning the idea of an office environment or commercial real estate altogether, is just not feasible. Since your commercial real estate is vital to your long-term employee productivity, we at Keyser are available to advise you on how to plan appropriately for your return to the workplace.