Get a Free Commercial Lease Review & Strategy Session
With a free lease review and commercial real estate strategy session, you'll be equipped with the knowledge and best practices on how to reduce risk, create flexibility, and save money on your lease.
Get a Free Commercial Lease Review & Strategy Session
With a free lease review and commercial real estate strategy session, you'll be equipped with the knowledge and best practices on how to reduce risk, create flexibility, and save money on your lease.
SEE WHY PEOPLE ARE RAVING ABOUT KEYSER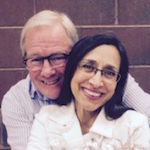 DENNIS TEMPLETON
Sr. Pastor– Calvary Chapel Arrowhead
Janel and the Keyser team diligently sought and found an amazing stand-alone building to lease for our church body. After eighteen years of leasing space in schools and a business park, Keyser's efforts contributed toward a hope that has now become a reality. Janel's gifts and talents give her qualities that make her an extremely successful and effective representative with a priceless personal touch. We cannot express enough how much we appreciate her professionalism and knowledge within the industry and with people.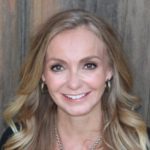 Leslie Motter
President– American Refrigeration Supplies
I really appreciate Keyser's calm demeanor and patience in pushing forward. They've proven themselves to be the utmost professional and we are grateful to have them as a partner.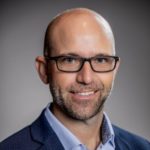 John White
President– American Refrigeration Supplies
It's tough to find a broker willing to listen and respond, let alone one who is willing to go the extra mile. Keyser did that. From considering dual options of leasing/purchasing, to taking a site visit to understand our footprint, to being present and an advocate for us in negotiations, you were thoughtful, deliberate, and patient. The outcome was a success. We look forward to the opportunity to work with the team again in the near future.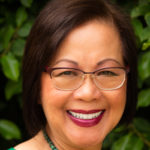 VIVIAN B. VALENTY
President and Founder– VB Cosmetics
The exemplary performance of Ryan Steele and Team Keyser in helping us find the right home for our rapidly growing company in a short period of time confirmed the strength of their reputation in the Metro Phoenix area and the personal, heartfelt commitment to their clients.  We enjoy our relationship and look forward to continuing our partnership over the coming years.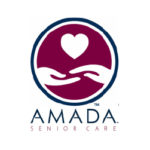 RICK SCHNEIDER
Owner, Director– Amada Senior Care
"You provided us with this specific space opportunity and great clarity throughout the effective and successful negotiation process. You were always responsive and expedited each step from afar, and the value you provided to us is very much appreciated.You've made a notable contribution to this exciting new family business that will serve so many seniors in Madison. We will not be shy with our positive feedback to Amada leadership."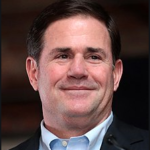 DOUG DUCEY
Arizona Governor & Former CEO of Coldstone Creamery–
"One of the biggest success stories out of Arizona is Jonathan Keyser's firm built on helping other people. As a former CEO myself, his approach is authentic, refreshing and transcends politics."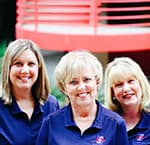 MELISSA MCKINSEY
Founder– Synergy Public School
Keyser's knowledge, expertise and willingness to take us step-by-step through the transaction made for a smooth transition from start to finish. We could not have done it without them.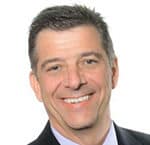 SHANE DRYANSKI
CFO– Border Construction Specialties
Ryan and his team were recommended to us and not only understand real estate but have an extremely sound process. They are good people to know in town and they have that ability to uncover that hard to find location – I highly recommend them.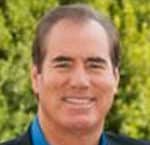 JAMES POWERS
Chairman & CEO– Calibrus
Keyser represented Calibrus in our recent lease negotiations and we were extremely pleased. They are extremely knowledgeable and always the utmost professional. I would highly recommend the Keyser team to anyone seeking tenant representation.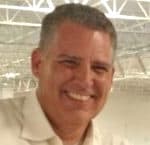 GREG PARSONS
President– Summit Warehouse & Logistics
The Keyser team first sought to understand our company then worked with our team to form a cohesive strategy. Most importantly, during negotiations, they worked on our behalf. I highly recommend Keyser.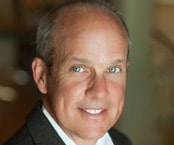 TODD SIFFREN
Chief Financial Officer– Global Patent Solutions
Clint provided the high level of service and strategy we were hoping for from start to finish. He educated us on the process and took the time to understand our goals. The deal included the items that were important to us at terms we were comfortable with.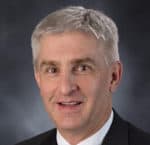 STEVE HAYES
Chief Financial Officer– Empereon Constar
Keyser has been an outstanding partner supporting our rapid growth. I could not have asked for a better outcome from the work they have completed on our behalf.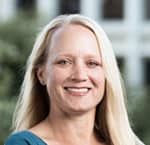 TORIA KAUFMAN
Transaction Manager– Galloway Commercial
Matthew Cummings delivered several options, toured our client and helped facilitate getting the deals done. We can count on him to gather information in a timely manner, deliver it professionally and conduct the tours promptly.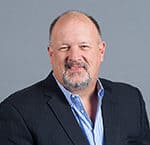 JEFF WINZELER
Chief Financial Officer– Everspin Technologies
While our transaction was likely smaller than most, I want you to know that the level of support we received was a shining example of 'serving our clients, partners, and each other fully'. You have a fantastic team!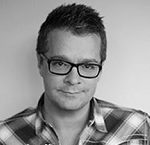 BRENT SHETLER
President & CEO– Mindspace
Clint strategically guided us through our two-year quest for the perfect non-traditional office space, remaining patient and positive throughout the process. Being a tenant-only advocate allowed him to negotiate the best terms for us without the conflicts of interest often seen with tenant/landlord representation.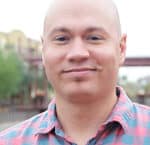 JONATHAN COTTRELL
Serial Entrepreneur–
In a very short period of time, Noah Barrasso went above and beyond the call of duty to help us locate and secure a space that met every one of our objectives. As friendly as they come, as well as client-first, he proved the Keyser way: Relentless Client Champion.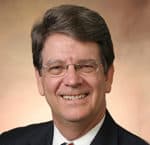 KEITH WIBEL
President– Foothills Asset Management
Clint and his team guided our company through the lease renewal process by helping us develop and implement a sound negotiating strategy that ultimately yielded a great deal on space that our company loves.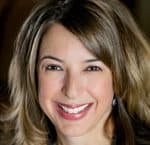 LUPE NESBITT
Former CFO– Intesource
In the midst of an M&A transaction, I was very fortunate to have Clint as our Company advisor in our lease renewal. He always provided the most exceptional service and went above and beyond expectations.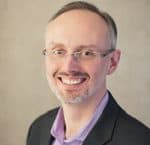 NORM ALLGOOD
CEO– Synergis Education
I have been super pleased with Blake and Clint's Top Notch service and attention to detail. They helped us establish a plan to find the right space, included all the right partners and have delivered on every key point throughout the process. We could not have made this move without them!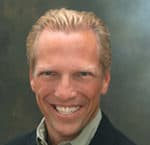 TOM WHEELWRIGHT
CEO– ProVision
Blake and Keyser kept us in the game and kept fighting for us until we landed a terrific lease. Blake was always available for us and always fighting for us. I would recommend Blake and Keyser to any company.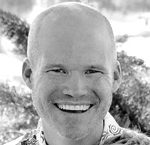 MCKANE DAVIS
President– Scrapbook.com
The Keyser team is experienced and fiercely loyal. They put our needs and interests ahead of their own. We'll work with them again in a heartbeat.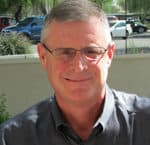 TONY GUITERMAN
CFO– League for Innovation in the Community College
Jonathan & Darius were extremely professional, patient and diligent in working with the League, a small not for profit, in securing our organization a long term lease that more than met our present and future needs.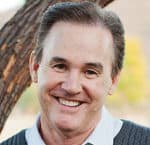 GARY GIETZ
CEO– Energy Service Partners
Blake is a high-quality human being and a caring professional. His passion and kind heart drive his excellent service and attention to detail. He understands the human element of negotiating and is able to create solutions in the most challenging of scenarios.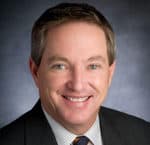 JOHN WELCH
Phoenix Office Managing Partner– Squire Sanders
Jonathan's team has done great work for a number of my clients, and we at Squire Sanders have great confidence in their abilities. Their energy and enthusiasm are boundless – I highly recommend them.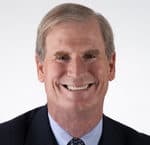 TERRY MULLANE
Principal– The Business Plumber
Jonathan really listens and goes beyond the call of duty for his clients. Whether you express your needs clearly or not, his instinct and understanding enable him to deliver, all while making it a truly enjoyable experience.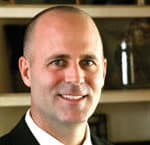 DAN URNESS
Chief Financial Officer– Phx Based Public Company
Mr. Keyser's demonstrated focus on the interests of his associates is a key differentiating quality. It sets Jonathan apart and is one of the principal underpinnings of a successful service provider.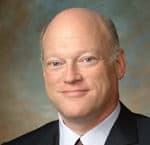 MALCOLM PERSEN
President– Resolute Performance Contracts
Jonathan and his team have always provided us with unrelenting service – even when we were just getting started. I cannot think of anyone that has been more selfless in their support.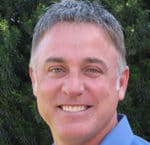 SHANE ORLANDO
President– National First Response
Blake embodies principles that allow him to be a true advisor. He is skilled at positioning a client in order to maximize leverage and get what they want.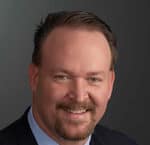 BOB KRAKAUER
CEO– VER, Entertainment Services
Jonathan is a trusted friend and partner who's information, counsel and advocacy facilitated me relocating my company headquarters from MA to AZ. I highly recommend him and his team.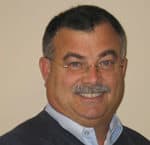 THOMAS BLONDI
Chief Revenue Office– Coolfire Solutions
I've had the pleasure of using Jonathon's services on several occasions and he continually impresses me with his customer first attitude. He delivers what others promise. He is simply the best.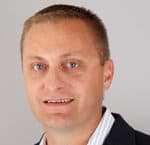 CHARLES LAYNE
Chief Executive Officer– MDSL
STG is a growing company whose needs demand creative and long term focused solutions. Keyser goes above and beyond a typical transaction-based organization and leverages its network and experience to deliver every time.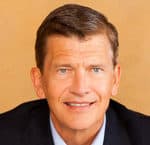 MATT LIKENS
President & CEO– GT Medical Technologies
It is obvious that Jonathan and his team know the region's commercial real estate market. However, Ulthera benefited just as much from his vast network of business services providers who helped us establish and grow locally.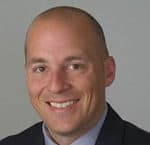 BRIAN CATES
EVP– Copper State Bolt & Nut Co.
I have always found Jonathan to be a man of the highest character and integrity. In all my dealings with him, he has been genuine in his desire to offer value, service, and honesty, and I am impressed by the organization's dedication to service and selflessness.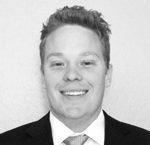 CORWIN SMITH
President– Rocky Mountain Restoration
Blake not only found us the space that we were envisioning, but he also negotiated a deal that was more than impressive. He was our biggest advocate in a must-win situation.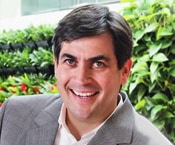 ADAM GOODMAN
President– Goodmans Interior Structures
Jonathan showed unwavering focus and patience as he helped me turn my vision of what our new space needed to be into an actual plan. JK's tenacity and his commitment to understanding our company culture resulted in the perfect solution.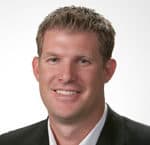 BRAD JANNENGA
Founder & CEO– Chassi
Jonathan showed unwavering focus and patience as he helped me turn my vision of what our new space needed to be into an actual plan. JK's tenacity and his commitment to understanding our company culture resulted in the perfect solution.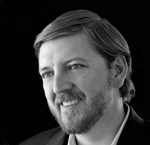 JARED STAUFFER
Co-Founder, President & CTO– Radpay
Mr. Keyser has assisted us twice. In each transaction he has been invaluable in the process, working to help us negotiate the best lease terms, craft a long term real estate strategy, and reduce overall leasing expenses. I highly recommend him.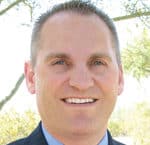 DARRYL BAKER
CFO– Redirect Health
Jonathan's people are experts at bringing people together to create positive results for all parties involved. Having them as your real estate advisor will give you peace of mind that your project will be successful.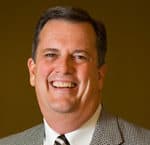 RICK JOHNSON
Principal/Owner– Executive Forums
Jonathan's integrity and passion have always impressed me, and I would never question his sincerity or honesty – he just isn't wired that way. His passion for people, his work and his world are exemplary. We just need to figure out how to clone him.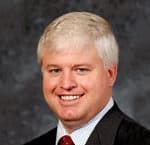 J. MICHAEL DODSON
CFO– Quantum Corporation
I can always count on Jonathan and his team to add real value, be highly responsive and to provide the highest level of professional service in the industry.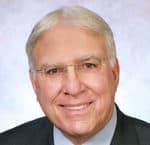 TONY PALUMBO
Founding Partner– Palumbo Wolfe & Palumbo
Darius Green represents everything one would want in a real estate professional. He is knowledgeable, creative, responsive, and there for you when you need him. I recommend Darius without any equivocation. You will be glad you consulted with him.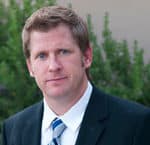 BRANDON CRAIG
President– BiltRite Gates
I appreciate Blake's extraordinary commitment to his industry, personal integrity, and the high level of results he produces. I have complete confidence that you will feel the same thing after having worked with him.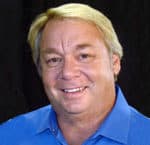 BOB BRILON
CFO & Executive Vice President– IVEDA Solutions
Jonathan Keyser will get you the best deal possible, but more importantly, he builds an ongoing relationship. He is a great guy to have in your corner.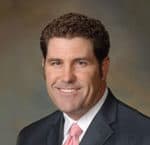 DAN MAHONEY
Senior Partner– Snell & Wilmer
I recommend Jonathan's team without reservation. They have saved a number of my clients significant sums of money.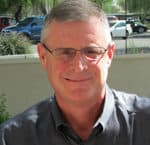 ANTHONY NARDUCCI
President– O'Neil Printing
Jonathan's team's approach is energizing, refreshing and effective. They have the unique ability to think creatively while accomplishing their client's strategic goals. I recommend them highly.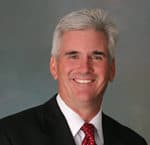 KEVIN HALLORAN
President– Mutual of Omaha Bank
At Mutual of Omaha Bank, we share a commitment to integrity, wisdom and vision. Jonathan embodies these values and is a trusted partner of my team in the market.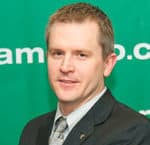 JASON BERG
Chief Accounting Officer– Amerco (UHAUL)
I have known Jonathan for years and can best describe him as smart with a relentless work ethic. He is always strategizing about ways to help his clients better manage their real estate costs.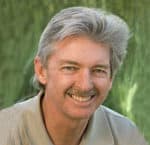 GARY DYER
President & CEO– Farm Credit Services
Clint has proven to be a highly driven individual, committed to mastering whatever task lies before him. He goes above and beyond to ensure the satisfaction of those whom he serves. I know that he can be counted on to produce tremendous results.
JOHN SCHERER
Finance & Strategic Planning Expert– AZ Growth Advisors
Jonathan is the consummate professional always focused on his clients' best interests. I consider Jonathan a friend and close business confidant, and highly recommend him to others.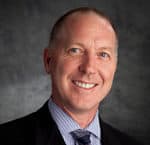 BRET LAWSON
President– Financial Executives International
JK is a professional with the highest integrity, creativity and strong negotiation skills. He has exceptional client service supported by a team of "A" players. Relentless, well-connected and just a great guy. Jonathan is truly the gift that keeps on giving.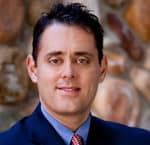 MICHAEL REAGAN
Of Counsel– Warshawsky Seltzer, PLLC
Jonathan is the best real estate professional I have ever dealt with…hands down. His team is unbelievable at identifying cost savings where traditional brokers see no solution. I trust them implicitly.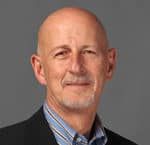 RICH KERLEY
Retired, Former CFO– AZ Growth Advisors
Jonathan is the best commercial real estate broker I know. His customer service always exceeds expectations. I highly recommend him.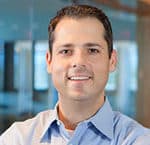 DAX WILLIAMSON
Deal Team Leader– Silicon Valley Bank
Jonathan understands the business dynamics and needs of innovation companies better than any real estate advisor I know. He and his team bring a servant's heart to their clients every day, not simply too 'get the deal done'.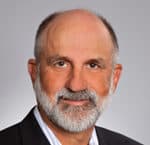 TOM CURZON
Senior Shareholder– Osborn Maledon
Jonathan and his team have impressed me with their unrelenting focus on representing their clients with the highest standards of service, commitment and performance, free of the conflicts of interest one so often sees in the commercial real estate field.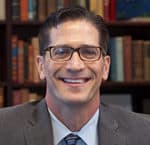 DAN SCOGGIN
CEO– Great Hearts Academies
Keyser has assisted with a number of real estate projects, and their professionalism and follow-through is amazing. They listened to our needs and over-delivered with results and creative solutions to open our schools. They are a step ahead at every level of service.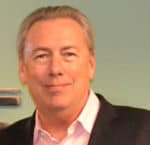 WILL KEIPER
Former CEO– Hypercom Corporation
I have been the CEO of three public companies and have worked with many CRE professionals. Blake brings an unparalleled commitment to results, and his track record proves it. He will become an integral piece of your company's success.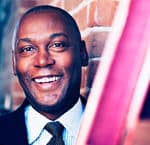 GARLAND A. BROWN
Co-Founder– Weiss|Brown
Jonathan is extraordinarily talented, and understands the needs of emerging tech companies better than anyone in his industry. He is a master at crafting creative deal structures that serve his clients' best interests.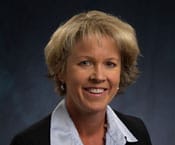 TANYA PERRY
CFO– Vitalant
Jonathan's focus on putting the customer first, coupled with his professionalism, high-energy, and enthusiasm for "how he can help you", make him a great business partner.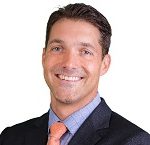 VINCE DORAZIO
President & Co-Founder– Vincent Benjamin
We've relied on many commercial real estate brokers over the years, and Keyser is the most professional, knowledgeable, and savvy outfit we've encountered- hands down. Clint and the entire Keyser team exceeded expectations. I highly recommend them!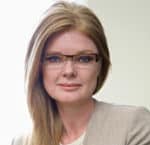 KARIN MEYER
CFO– The Core Institute
Jonathan provides strategies and insights as the top tenant-side expert that any CFO can depend upon. He offers this expertise with the utmost integrity and I am honored to have him as a friend.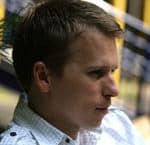 ANDREW BAGLEY
Director– Sitewire
Where most real estate brokers bring stale, conventional thinking, Clint brings creativity and enthusiasm. It's his unique perspective that gives me full confidence in his ability to solve even the most perplexing real estate conundrums. In short, he's awesome.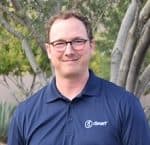 TONY POTTS
CEO– rSmart
The experience in subleasing our space was challenging from the beginning. Many things were stacked against us in this market, but the fact that Clint pushed this through shows how much experience and creativity he brings to the table.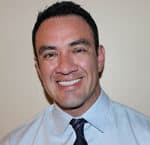 MARTIN GALINDO
President– Precision Installation
The experience in purchasing my building couldn't have been better. This is a direct result of the expertise that Clint & Blake brought to the table. Their commitment and the personalized service they demonstrated would be nearly impossible to match.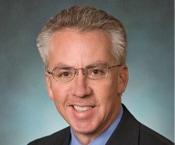 JOHN SIZER
Partner– Deloitte & Touche LLP
Jonathan is a trusted friend and one of the most talented commercial real estate professionals I know. He is very well connected, and his team has a true heart for service.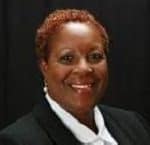 MARCIA RITTER
CFO-Co-Founder– Nexfaze, LLC
I find Jonathan, Blake and the Keyser team to be extremely professional and knowledgeable about the market. Their commitment to serving others is beyond reproach. Their approach to business is exemplary and has exceeded my expectations. I trust them explicitly and would recommend them to anyone.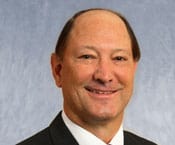 STEVE CHURCH
Senior Vice President– Avnet
My experience with Darius Green over the course of time I have known him is that he is reliable, professional, competent, and trustworthy. I would recommend his services without hesitation.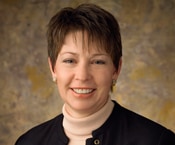 CINDIE HUBIAK
President & CEO– Arizona Society of CPAs
Jonathan lives to create success for others. He does this with a commitment to service, results and his own personal growth.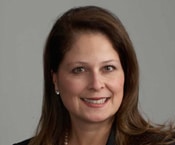 CLARISSA CERDA
General Counsel– Pindrop Security
I first met Jonathan when he was President of Arizona Business Leadership, and then experienced his dedication to the Boys & Girls Club on their Metro Phx Board. I have a great deal of respect for him— both professionally and personally.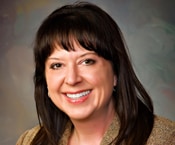 MICHELE REAGAN
Former Secretary of State– Arizona
The Keyser team is committed to service and they surpass expectations for their clients and partners. They are the best in the business. I certainly would cast my vote for them.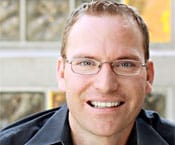 CLATE MASK
CEO & Co-Founder– Infusionsoft
Blake Hardison understands real estate, but even more importantly, he understands how to create real estate solutions that are in line with a company's objective. He will prove to be a tremendous asset to your company's CEO and CFO.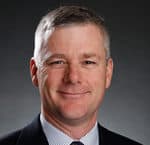 TOM HARRIS
EVP/CFO– Arizona Diamondbacks
I've known Darius on both a personal and professional level over the past 15 years. He is a person with high integrity, and he will work hard and provide extraordinary service to his clients. I give Darius my highest endorsement.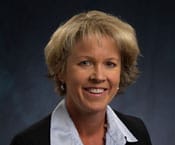 TANYA PERRY
CFO– Vitalant
Jonathan's focus on putting the customer first, coupled with his professionalism, high-energy, and enthusiasm for "how he can help you", make him a great business partner.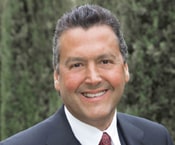 ALFREDO MOLINA
Chairman– The Molina Group
I have had the pleasure of knowing Darius for most of his life. His values speak volumes for his accomplishments. Integrity and doing the right thing are cornerstones for his personal and professional relationships.