WEBINAR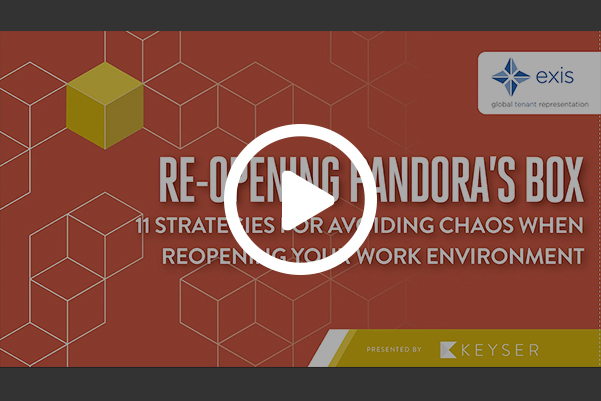 Re-opening Pandora's Box
This 30-minute webinar answers top questions and defines strategies for reopening your office after COVID-19.
WATCH WEBINAR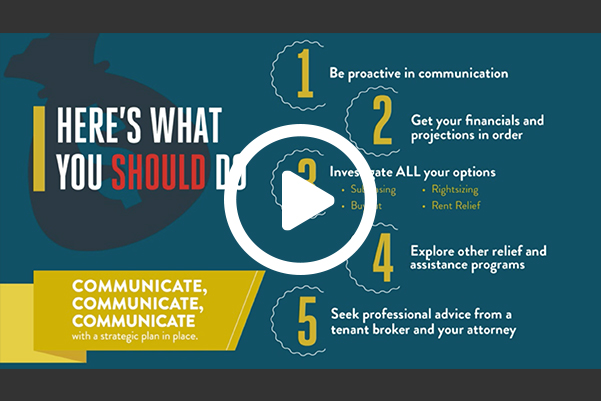 Navigating Commercial Real Estate
This 60 minute webinar will help answer some of the top questions that were brought on by COVID-19.
WATCH WEBINAR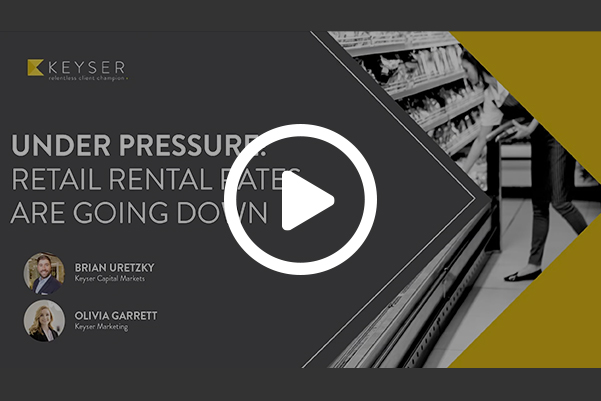 Retail Rental Rates Are Going Down
The retail market has been hit harder than any during #COVID-19. With more restrictions than ever on how businesses operate post-pandemic, there stands significant challenges for retail owners.
WATCH WEBINAR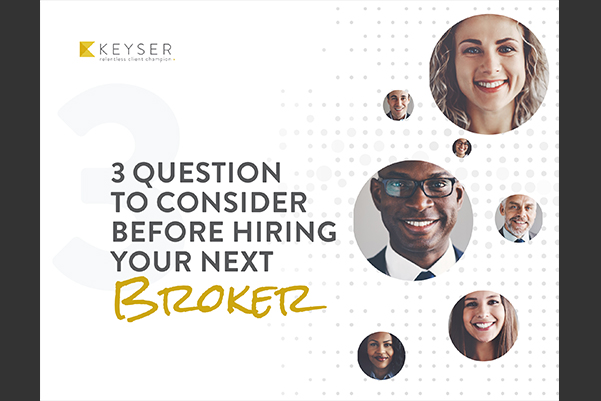 3 Questions to Consider Before Hiring Your Next Broker
Commercial real estate is often a business's second or third most expensive investment. With such an important and inflexible decision on the line, it's vital to know your broker is completely unconflicted and has your best interest in mind at all times.
DOWNLOAD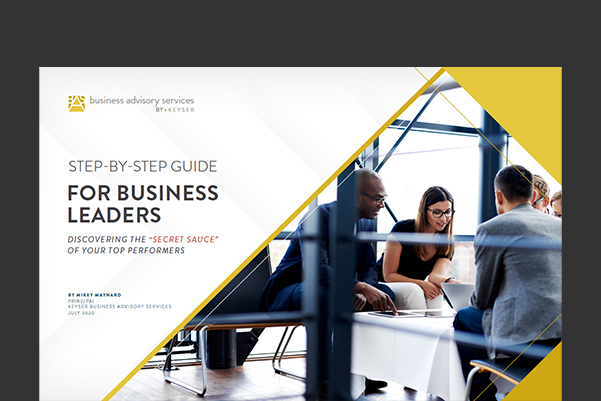 Step-By-Step Guide for Business Leader
Top Performers make up a small proportion of all your employees in key roles. And, they produce at a MULTIPLE of the output of their average and poor performing counterparts. So, if you can develop a clear picture of who these Top Performers are, then you have the "Secret Sauce" recipe to create a Top-Performing organization.
LEARN MORE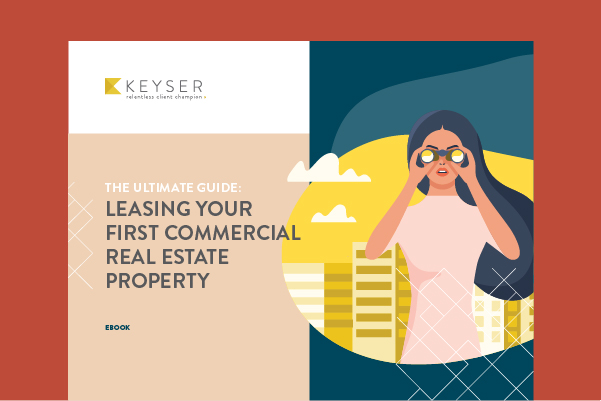 Leasing Your First Commercial Property
There's a first time for everything. Download the ebook to get an insider look of what to do and what not to do.
LEARN MORE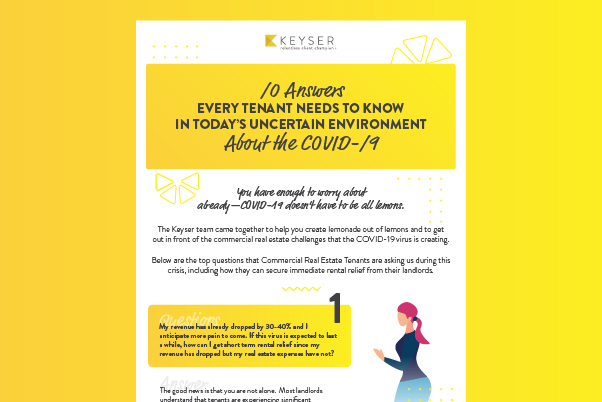 10 Answers Every Tenant Needs to Know
Market uncertainty leads to questions. Download the infographic to see the answers to the top 10 questions from tenants like you.
DOWNLOAD THE PDF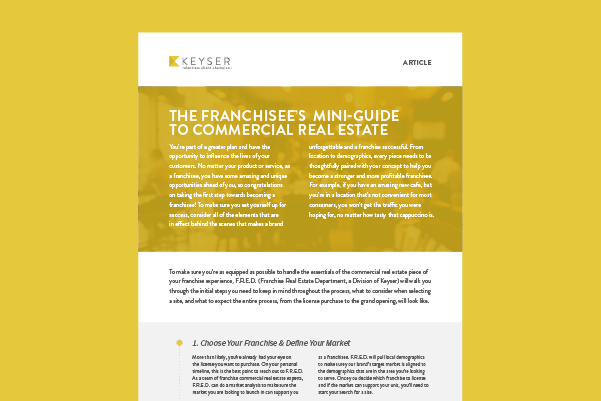 The Franchisee's Mini-Guide to Real Estate
You're thinking about becoming a franchisee, what's next for you? Follow these few easy steps too starting.
DOWNLOAD THE PDF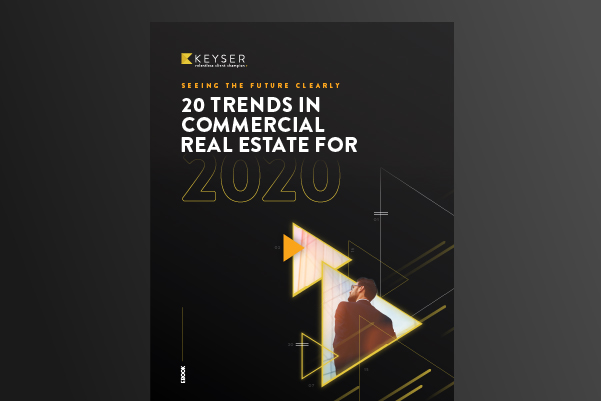 20 Trends in Commercial Real Estate in 2020
A new decade will bring new trends. Download the ebook to see the predicted trends for 2020.
DOWNLOAD THE PDF
How to Negotiate with Your Landlord
Check out our team members Ty and Rocco chat with Load Rumor on their podcast as they dig deep into all way you can negotiate with your landlord…
WATCH AND LISTEN
Active SBA Lenders Located in Arizona
List includes conventional Banks, Credit Unions, Small Business Lending Companies, SBA funded Microlenders, Certified Development Companies (504 loans)…
DOWNLOAD PDF
FAQ
What is a broker's opinion of value and what does it entail?
A broker's opinion of value is an official written statement that helps determine the price of the available property based on the health of the market as well as a number of quality-driven factors.
Depending on the property type, there are many different factors that influence the pricing of a commercial property. As a starting point, when considering value your broker will take into account the following factors:
Co-tenancy
Traffic
Visibility
Vacancy
This list is not all inclusive; other factors can play a role in determine the final opinion of value. For deeper understanding for your specific property's value, contact your Keyser advisor.
How long can companies expect to go through the lease negotiation process?
Depending on the business type, our recommendation can vary widely. As a rule of thumb, if you are planning to go ahead with a build-to-suit property, we recommend 18-24 months of lead time. If you are moving into an office, we recommend 6-12 months of lead time to make sure you're allowing sufficient time for site search, LOI negotiations, lease negotiations, and tenant improvements.
How does a commercial real estate broker get paid?
Commercial real estate brokers are paid upon the close of a sale or lease. The money that is distributed to your commercial real estate representation has been accounted for in the landlord's budget and does not cost the tenant any additional fees.