30-Minute Webinar
Reopening Your Work Environment? Let's Avoid the Chaos Together With This Insider Advice.
With so much uncertainty in today's environment, we're here to help you navigate your commercial real estate. Get insider access to part two of the "Navigating Your Commercial Real Estate" Series, "Pandora's Box: 11 Strategies to Help You Avoid Chaos When Reopening Your Work Environment". In this 30-minute webinar, Keyser commercial real estate experts Ruth Darby, Darius Green, and Brian Uretzky will uncover,
What the main challenges are for tenants in the short term
What cities are facing the biggest challenges
What responsibilities should be up to the landlord
What to do if you expect to downsize further
How to maintain culture during new social protocols
How to prepare your business for an uncertain future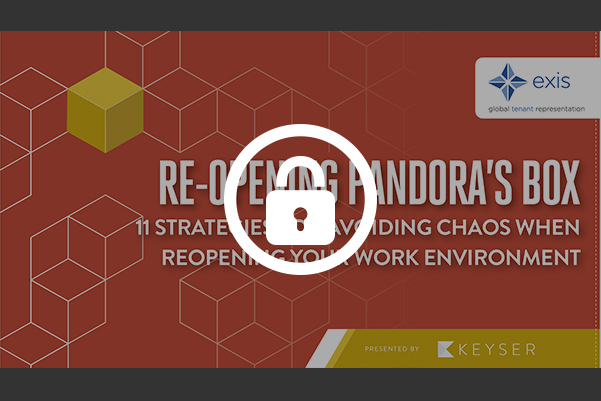 Unlock the video with the form below.