First Time Handling Commercial Real Estate?
THE FRANCHISEE'S
GUIDE TO COMMERCIAL REAL ESTATE
As a franchisee, no matter your product or service, you have some fantastic and unique opportunities ahead of you. To make sure you set yourself up for success, consider all the elements that are in effect behind the scenes that make a brand unforgettable and a franchise successful. Every aspect needs to be thoughtfully planned, including your commercial real estate.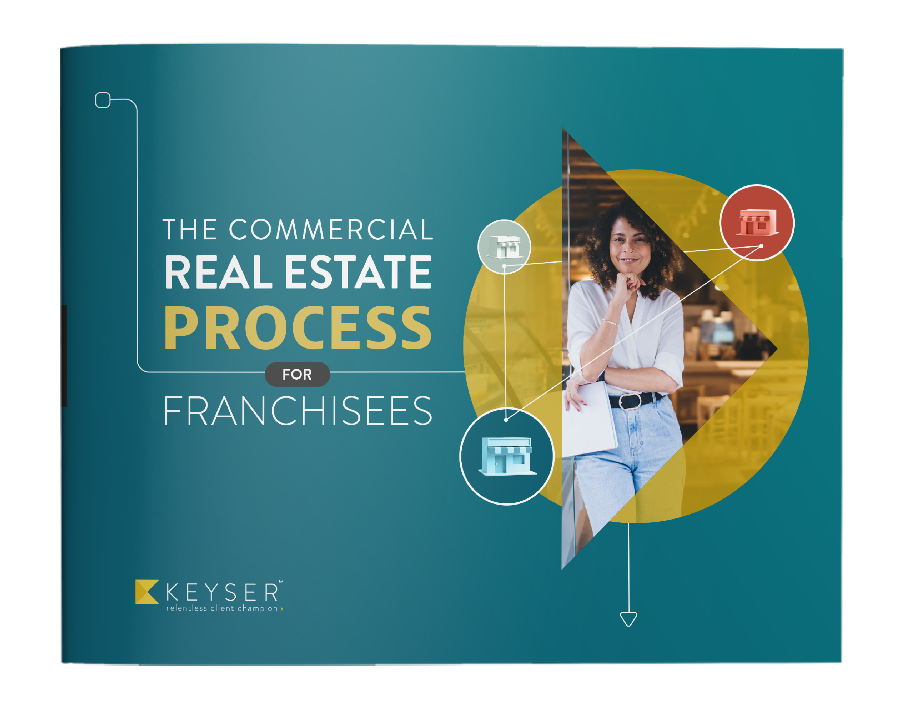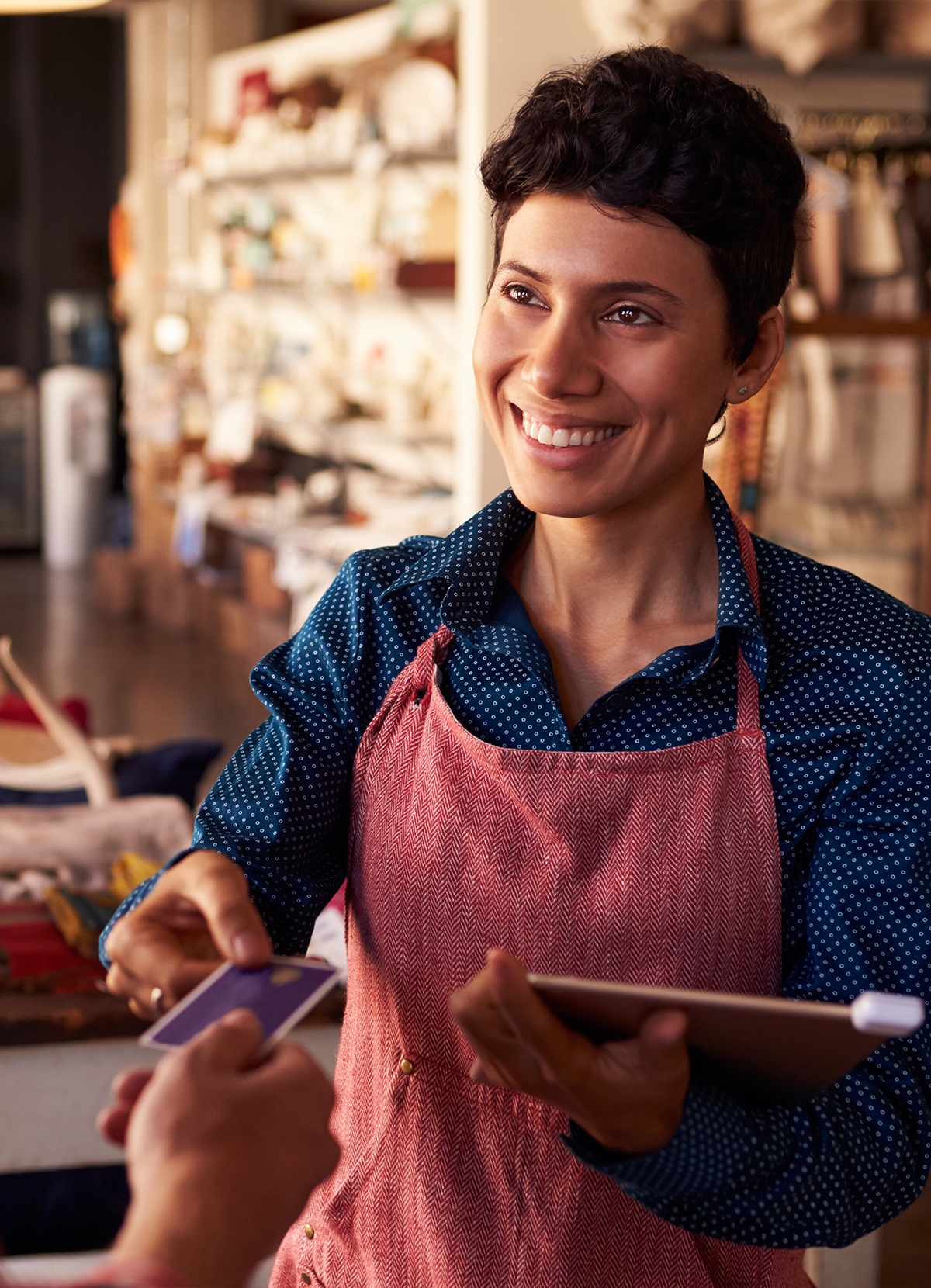 Consider this… 

If you have a new cafe, but you don't have good visibility from a major road, or you don't offer a drive-through option to enhance today's need for convenience, you'll miss out on a market share, no matter how tasty that cappuccino is.

If you have an up-and-coming fitness concept, but you're not in a location that's convenient for your target audience, you'll have a hard time getting the recurring membership you need to sustain your operations.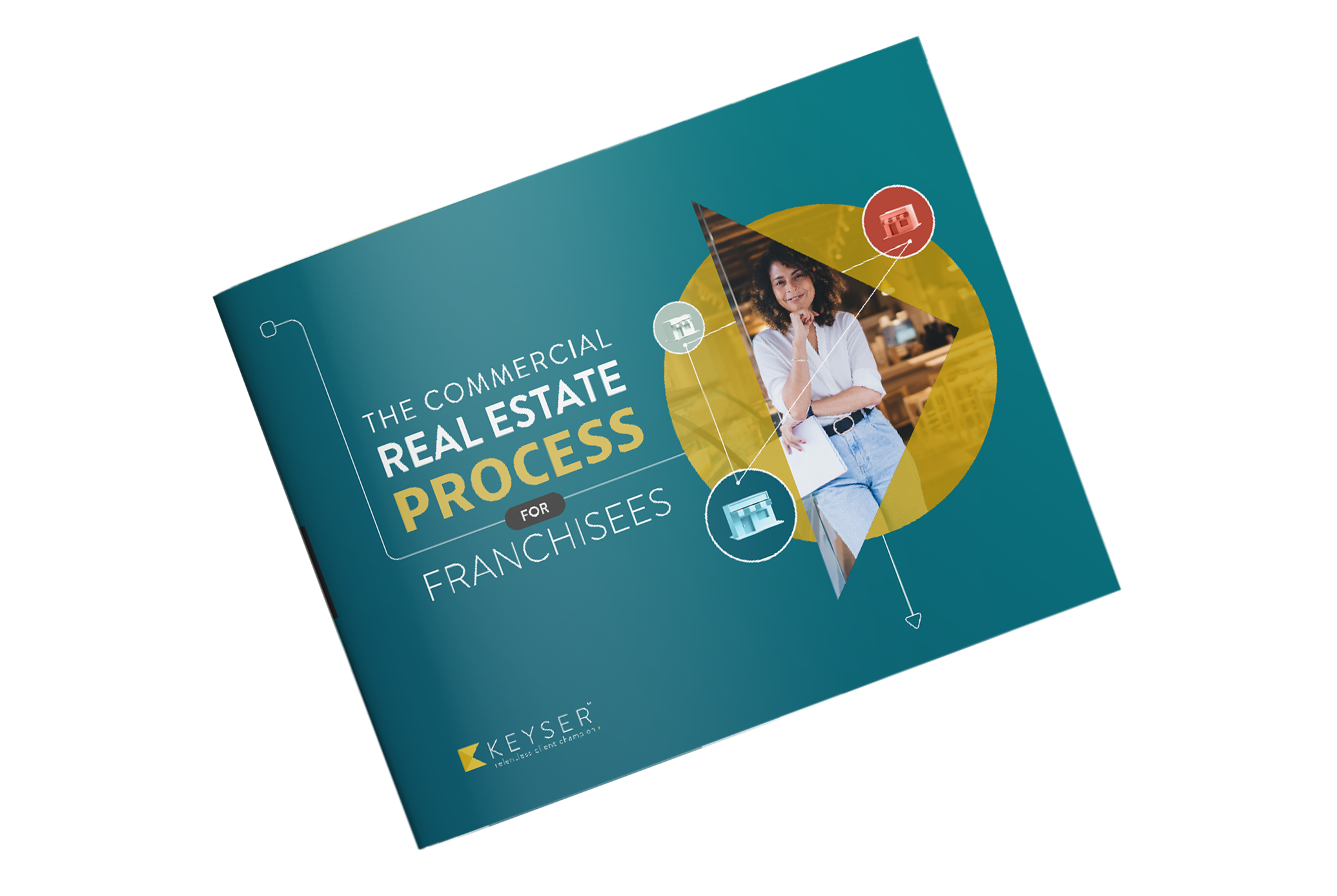 Keyser's commercial real estate process is designed to help you understand where your target consumers are, if a market can successfully support your product type, and co-branding opportunities based on consumer behaviors. But, without proper due diligence and research, you can easily set yourself up for a long-term, costly challenge. Based on the hundreds of retail brands we've served at Keyser, we've designed a helpful guide to give you an understanding of:
The franchisee experience from purchasing a franchise to grand opening
Timelines for the commercial real estate process
Best practices that lead to your success
At Keyser, we are proud to serve a variety of retail and franchise brands both locally and nationally.